Home security is fast being dragged into the 21st century with a plethora of property protecting gadgets available to all, but which ones stand out from the crowd? 
We decided to take a look!
Best video doorbell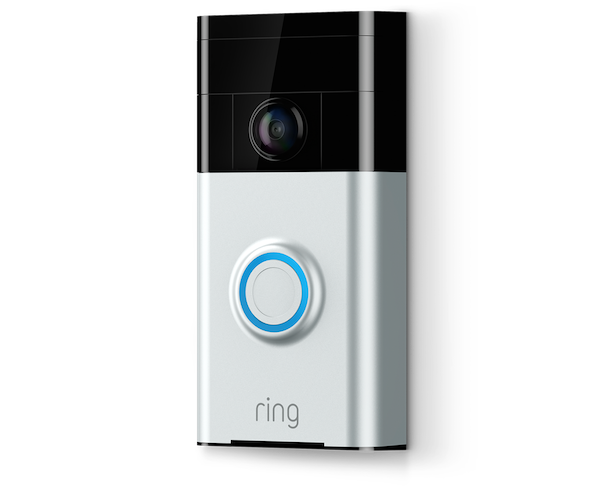 Want to make sure you know who is at your door even when you're not in? Ring allows you to do just that, and a whole lot more besides.
With Ring installed you can interact with whoever may be calling, whether you're in the bath or in Bali thanks to the free Ring app that you can pair with your smartphone, PC, laptop, or tablet. No more missed callers...ever!
The 720HD video is remarkably clear and the customisable motion zones mean that you're in charge of the range in which your snazzy new doorbell becomes active; visitors do not need to ring Ring for you to see they're there.
There's also night vision, too, which makes this an extremely affordable way to protect the front of your property.
Go check out the Ring range here.
Best smart lock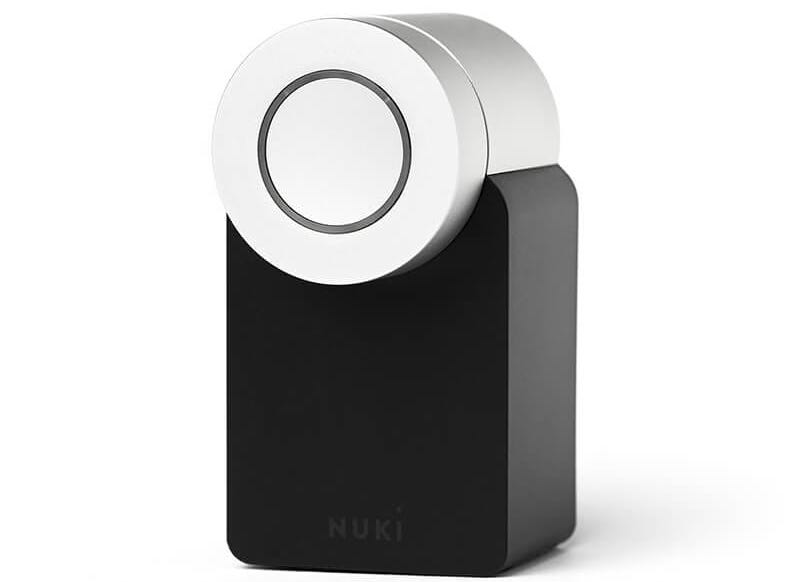 Smart locks are still in their infancy, but they are still worth a look if you want to make your home more secure...especially if you have kids who have a tendency to forget to lock up behind them!
The Nuki Smart Lock enables you to lock and unlock your door with either your smartphone, smartwatch or the Nuki Fob. Add the Nuki Bridge and you'll be able to control your Smart Lock over the Internet, allowing access to your home from anywhere in the world.
Giving others access is easy, too. Friends and family can be allowed permanent access while tradesmen can be set to one-time only should need be. Nuki can even turn your lights out when you
Read more: 6 Home Security Gadgets To Protect You And Your Property
Although it may seem somewhat self-explanatory at first glance, behaving in a tenant-like manner could really mean anything and would, therefore, be open to interpretation without solid guidelines behind it. Thankfully, such guidelines exist, and in this post we'll explore exactly what behaving in a tenant-like manner actually means so you'll know exactly what your responsibilities are.
What are the origins of the phrase, "tenant-like manner"?
Industry jargon can sometimes enter the lexicon over time simply by accident. In other instances, however, there are specific points in history that lead to phrases being adopted, and "tenant-like manner" is one such example.
The origins of tenant-like manner can be traced back to a case from 1953/4 which handled a dispute between a landlord and tenant, namely Warren v Keen. Overseen by the esteemed Lord
2020 is HERE which means a fresh start not just for burning off all of those holiday calories, but it's also the perfect time to revamp your home. We thought we'd take a look at some of the key interior design trends 2020. You can expect to see a lot more of these as we move into a fresh decade...and there's lots to get excited about. 
Let's explore!
While some styles will remain constant and classical, others will always come along to shake things up a little. Here are our top three for 2020:
Maximalism

While minimalism certainly hasn't had its day just yet, maximalism is pushing hard to take over. Sure, it may not be to everybody's taste, but you can definitely expect to see this trend take hold in 2020 after an already strong 2019.
The key thing to remember is that there's a definite distinction between a considered maximalist approach and mere clutter. This is not an excuse to hoard! 
Read more: 2020 Interior Trends: Styles, Furniture, & Colours
As a landlord, you probably worry about the security of your property a fair bit – and this may heighten over Christmas if your tenants are going to be away for a period of time.
Fear not. Even if you're not living in the property yourself, there are some things you can do – and ask your tenants to do – to deter potential burglars this festive season.
1. Keep valuables away from windows
Encourage your tenants to avoid keeping expensive items like laptops and speakers in plain sight. Burglars will be looking for the quickest and easiest way to get to belongings, so leaving them in front of the window will only encourage theft. Ask your tenants to close the blinds or curtains if they're going to be away for a few nights (or more).
2. Lock up
Sounds basic, but one of the best ways to prevent robberies is to keep the front door locked! Check the lock on your property – if it's feeling a little flimsy or has seen better days, get it changed. Having a latch mechanism can be useful as it means the door will automatically lock as tenants leave the property. It's also a good idea to have more than one lock on each door and install a door chain for extra security.
3. Check in
It's also worth checking the windows in the property. Do all windows lock? Are there curtains or blinds in every room? Some properties may have a window next to the door which could make it easy to break in by smashing the window and releasing the door handle. Do a thorough check on every possible way to enter the building, and try to improve security accordingly.
4. Invest in an alarm
If you're really worried, it's worth spending a small amount on a burglar alarm and fitting it in the property. Alarms, security lights and spy holes are small touches that could make all the difference to a burglar getting in successfully or not. Once you install a new alarm or light, don't forget to provide instructions or run through how to use it with your tenants.
5. Pretend someone's at home
Read more: How to keep your property safe over the Christmas holidays
New research has found that first-time house buyers who use the Help to Buy scheme could be paying up to 21.6% more in the long run.
Last month, money expert Martin Lewis advised people who are not yet on the property ladder to open a Help to Buy ISA with just £1 so that they do not miss out on the initiative. The account basically means that the government will add 25% to your savings, up to a maximum of £3,000 on savings of £12,000, to help you buy your first home.
You can then choose to put the deposit towards a property using Help to Buy schemes. With a Help to Buy: Equity Loan, the government lends you up to 20% of the cost of a new-build home, so you'll only need a 5% cash deposit and a 75% mortgage to make up the rest. Through Help to Buy: Shared Ownership, you can buy a share of your home (between 25% and 75% of the home's value) and pay rent on the remaining share.
Read more: This is how much more money first-time home owners who use Help to Buy are paying