There are a number of reasons why a tenant may need a rent guarantor and the request for one can be made either by the landlord or the letting agent handling the rental. If you have been asked to find yourself a rent guarantor, or asked to be one, but aren't entirely sure about what they are and what they do, you're in the right spot. 
This post will tell you all you need to know.
Before we get into the finer details of rent guarantors and what's expected of them, let's first answer the most basic question of all...What is a rent guarantor?
What is a rent guarantor?
As one might expect, a rent guarantor is exactly that: someone who is willing to guarantee the rent will be paid should the tenant fail to do so. Rent guarantors do not, however, have to be individuals (although they commonly are...Hello, parents 👋🏻), as rent can also be guaranteed by a company, charity, or institution.
Buying a home is a complicated matter and there are many considerations to take into account before choosing the right home for you. No-one has a crystal ball, though, and sometimes things that you considered important become less important once you have moved in and things that you didn't really worry about suddenly become a big issue. In this article we will take a look at the things that home movers wished they had researched better before choosing their new home.
Finances
One thing that always seems to surprise people is the costs associated with moving. There are the obvious costs like how much deposit needs to be saved and how much the mortgage will cost but many people don't do their homework properly and miss some of the more hidden costs like reservation deposit for a new build, stamp duty, conveyancing fees and potential costs for non-standard searches or work, surveys and even the cost of moving or storing furniture. These can add up to a large sum of money and it is important that as a potential purchaser, you fully research all potential costs before starting the process.
Read more: Most Common Things Movers Wished They Had Researched Better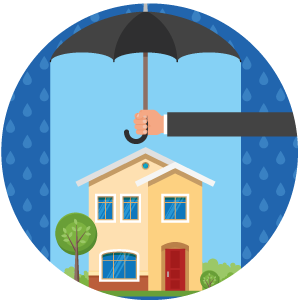 Here are our top tips to help you get a policy that's right for you.

 If you, your partner or family rent the home, simply buy standard contents insurance.
Let's be clear: tenants' contents insurance is NOT a specialist standalone policy that's different from the one you take out if you're a home owner. So if you're a family renting out an entire house or flat –  it's generally a straightforward process to pick a policy.
It's only if you're an individual (or couple) renting a room in a house-share or flat-share that you'll need to check a few key extra conditions tailored to your circumstances, see our next point.
 If in a flat-share, you might have to work a bit hardr to get cover
If you're in a lat-share, there are usually two categories you would fall under when trying to arrange insurance – you either insure the whole flat (or house) with your flatmates or just a room within a flat/house.
Sharing a rented home with non-family members usually boosts the chances of damage, theft or items going missing simply because the numbers of different people entering and leaving the property is treated as a much higher risk especially with communal events, eg, a party or celebration – with a higher premium to pay.
Because of this insurers will treat you as a greater risk.
Not all insurers are happy to insure you if you're renting just a room in a house-share or flat-share, or if you're a non-family group on a joint policy when insuring a whole house, so you could find the numbers offering a quote lower than usual.
Managing your own HMO property might seem like a great idea but only a few can manage the hustle involved. HMOs needs a lot of time and resources to manage it effectively that's why you need to think carefully before you decide whether or not you are up for it. You need all of the facts upfront to decide if self management of a HMO is right for you.
If you're not going to find the right HMO agent, then here are a few questions you should ask yourself before you decide to manage an HMO:
1. Are you a fit and proper person? 
It's a rule that you must be a fit and proper person to qualify to manage a licensed HMO.
This means you are not involved with dishonesty, violence, drugs, fraud, unlawfully discrimination or breaking tenant-landlord or housing law.
However, the application is considered on an individual basis, therefore, you are not automatically disqualified if you are declared convicted. Also, if the property does not require licensing or there's no selective licensing, you don't need to be a fit and proper person.
2. Are you ready for the responsibilities involved?
On a HMO you will deal with more tenants than in residential let. This comes with extra responsibilities to ensure the smooth running of the property along with the existing legal obligations.
You need to ensure there is fire safety measures- adequate fire escape measures- as the risk increases with the number of occupants. You may also need to provide adequate fire extinguishers and smoke alarms so the tenants can take necessary action on the event of a fire.
You will also need to ensure there are enough waste collection supplies and other needs to make the tenants better on the property.
3. Are you ready to deal with the common HMO issues? 
The Covid-19 pandemic has changed many aspects of our day-to-day life, from how we shop, to how we interact with other people socially and even to how we move home. For a period, home movers were unable to even look at prospective new homes, but now that lockdown is easing, home viewings are possible again. In this article we have a look at how property viewings have changed and what options there are.
Viewings
As of the 29th of June, viewings of properties was allowed again by the various UK Governments and certain guidelines were put in place to make them safe for all involved:
In Wales only, physical viewings are only to take place if the property has been deep cleaned within or left unoccupied for 72 hours before the viewing.  
Estate Agents should assess how serious the potential buyer is and only arrange viewings for those seriously interested in the property
Initial viewings should be done virtually where possible       
Certain precautions should be taken for physical viewings       
Viewings should be done by   appointment only – open house viewings are not allowed                     
Internal doors should be opened and if possible open external windows                 
Limit the number of people at the viewing to a minimum, if small children are at the viewing prevent them from touching items in the propert                   
Bring hand sanitiser or make it available at the property                   
The current owners should, if possible, vacate the property for the duration of the viewing                    
Practice social distancing and wear relevant PPE such as face masks
Clean all surfaces and door handles thoroughly before and after a viewing. Ensure any towels are either disposed of or washed after cleaning                     
Virtual viewings